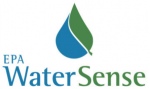 The U.S. Environmental Protection Agency (EPA) WaterSense® checklist provides links to technical guides that align with measures included in the EPA WaterSense New Home Specification 1.2.  The numbers and titles of this checklist follow the same order and numbering of those in the EPA WaterSense Labeled New Home 1.2 Inspection Checklist.
During 2021, EPA is making a transition from Version 1.2 to Version 2.0 of the WaterSense Specification for Homes. While Version 2.0 offers builders more flexibility, builders may continue to pursue certification using Version 1 for any projects with permits issued by June 30, 2021. Certification of these homes must be finalized by December 31, 2021. 
To view details on on the program transition, see Homes Transition. For details on program structure, visit the WaterSense website. 
Additionally, the Resource Manual for Building WaterSense Labeled New Homes provides guidance to help builders better understand the WaterSense requirements for homes labeled under Version 1. 
For additional DOE Zero Energy Ready Home program requirements and information, visit the DOE Zero Energy Ready Home website.
Indoor Water Efficiency Criteria
All homebuilders wishing to earn the WaterSense® label for a new home must meet the criteria for leaks, service pressure, hot water delivery systems, toilets, flushing urinals, faucets, and showerheads described in this section. If the homebuilder finances, installs, or sells as upgrades dishwashers, clothes washers, evaporative cooling systems, water softeners, and/or drinking water treatment systems, then the criteria described below for these components must also be met.
Water conservation has become increasingly important in some parts of the country, and some local jurisdictions might require indoor water conservation measures to be met for new home construction.  These measures, if applicable, should be considered in addition to the WaterSense criteria.  Furthermore, some state agencies and local water utilities may provide tax incentives or rebates for high-efficiency fixtures and fittings that will help offset costs.
Outdoor Water Efficiency Criteria
On average, single-family homes in the United States use 30 percent of their water outdoors; however, in some drier areas of the country, that number is as high as 70 percent. Experts estimate that up to half of the water applied to a landscape is wasted by evaporation, wind, or runoff due to improper irrigation system design, installation, and maintenance.
A home with a water-efficient landscape can provide all the benefits of a conventional landscape with less water and less maintenance, while maintaining an attractive and healthy outdoor space. Additional information about water-efficient landscapes can be found on the WaterSense® website.
The criteria in this specification address landscape water efficiency through a combination of appropriate landscape design and efficient irrigation systems, if a system is installed. Certain landscapes in many regions of the country may not need supplemental water. If an irrigation system is not installed, the home is not required to meet irrigation criteria contained in Section 4.2 of the specification. To earn the WaterSense label, however, the home's outdoor landscaping must meet the criteria in Section 4.1.