A central fan-integrated supply system uses a fresh air intake ducted to the home's central furnace or air handler unit to supply fresh air throughout the home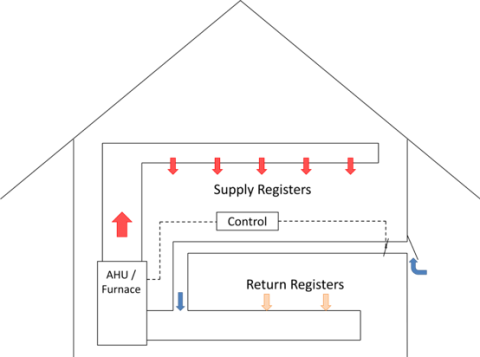 Organization(s):
CARB, Steven Winter Associates, SWA
This document addresses adding—or improving—mechanical ventilation systems to existing homes. The purpose of ventilation is to remove contaminants from homes either directly or by dilution. This report discusses where, when, and how much ventilation is appropriate in a home, including some discussion of relevant codes and...